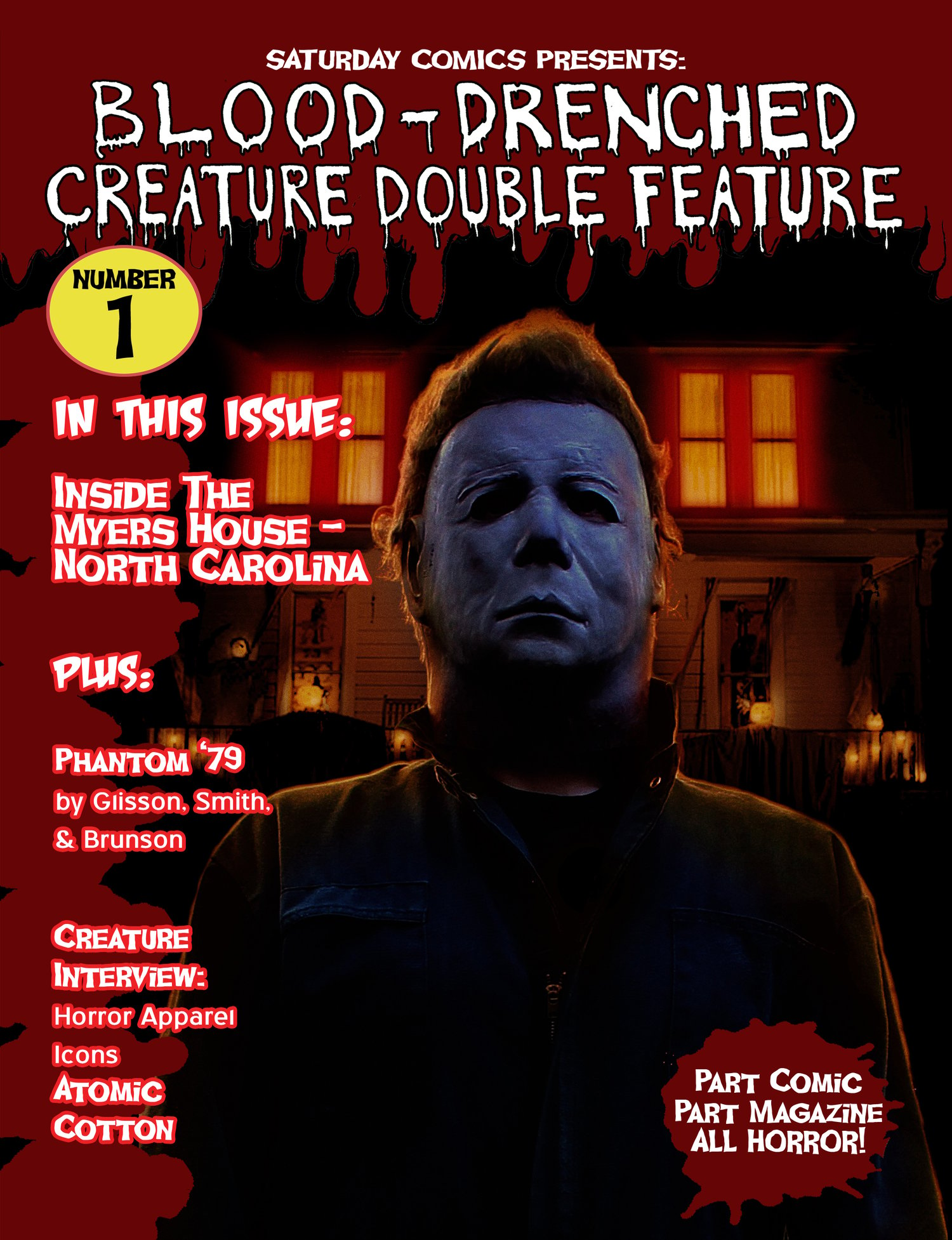 Blood-Drenched Creature Double Feature #1 (with stickers)
*LIMITED QUANTITIES REMAINING! ORDER NOW!*
The debut issue of this horror magazine/comic anthology is finally here! Packed to the gills with top notch horror content and creators! And each issue comes with TWO Saturday Comics stickers!
COMICS:
"Monsters Unemployed" - written by Matthew David Smith & Casey Glisson, art by Scarecrowoven, letters by JD Benefield
"Phantom '79" - written by Casey Glisson & Matthew David Smith, art by Christine Brunson, letters by JD Benefield
SPOTLIGHT:
The Myers House North Carolina - an inside look at the replica of Michael Myers' boyhood home in rural NC and all about the annual Halloween bash that occurs there!
CREATURE INTERVIEWS:
Witching Season Films - a discussion with Michael Baliff, the writer, director, and producer behind this indie horror production company.
Atomic Cotton - diving into the minds of Erica and Zack Kauffman, the owners behind this insanely awesome t-shirt company.
Warlords of WOR - learn all about this up-and-coming toy maker with creator and driving force, Brandon Michael Barker
*SHIPPING TO CANADA NOW OFFERED!*