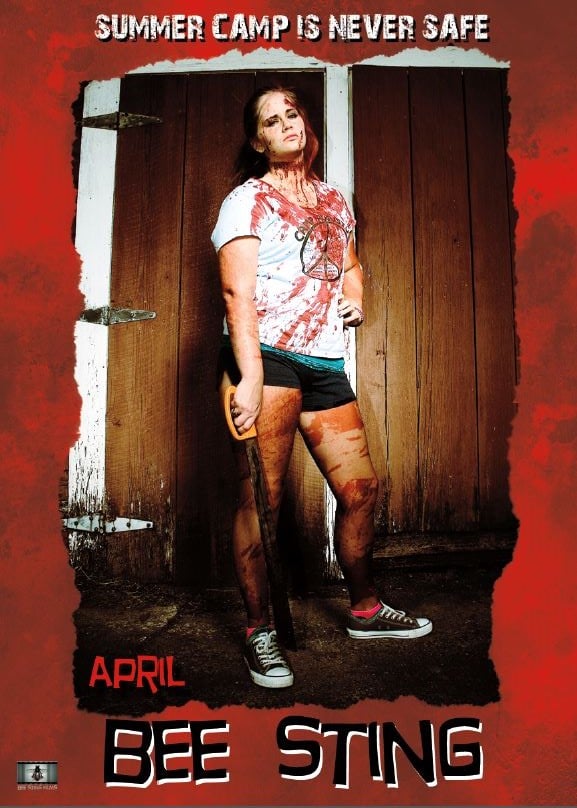 Bee Sting Trading Card Set
Just like your favorite movies from back in the day, "Bee Sting" now has a trading card set!
This 9 card set features cast, crew, and images from the film, along with info on the back. These full color, glossy UV coated cards are a great collectible from this cult film hit!