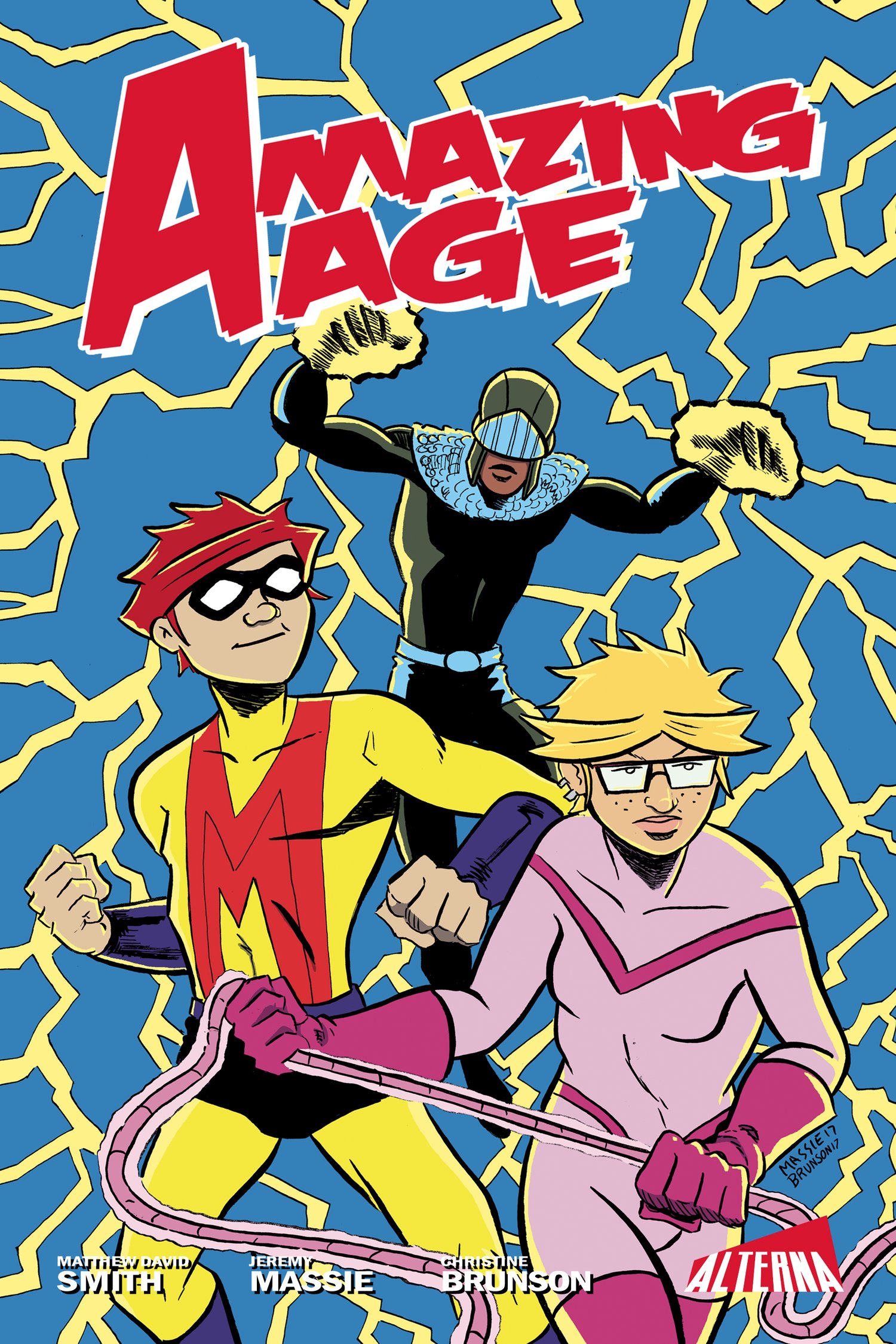 The collected edition of Amazing Age is here!
Stuck in a world of super-powered heroes and villains, three former friends will have to put the past behind them if they hope to save the day and get back home in one piece.
This poignant coming-of-age story features all the action and drama you'd expect from a larger-than-life superhero tale!
Perfect for fans of Teen Titans, New Mutants, and Stranger Things!
Written by Matthew David Smith
Art by Jeremy Massie
Colors by Christine Brunson
136 pages/full color/ALL AGES