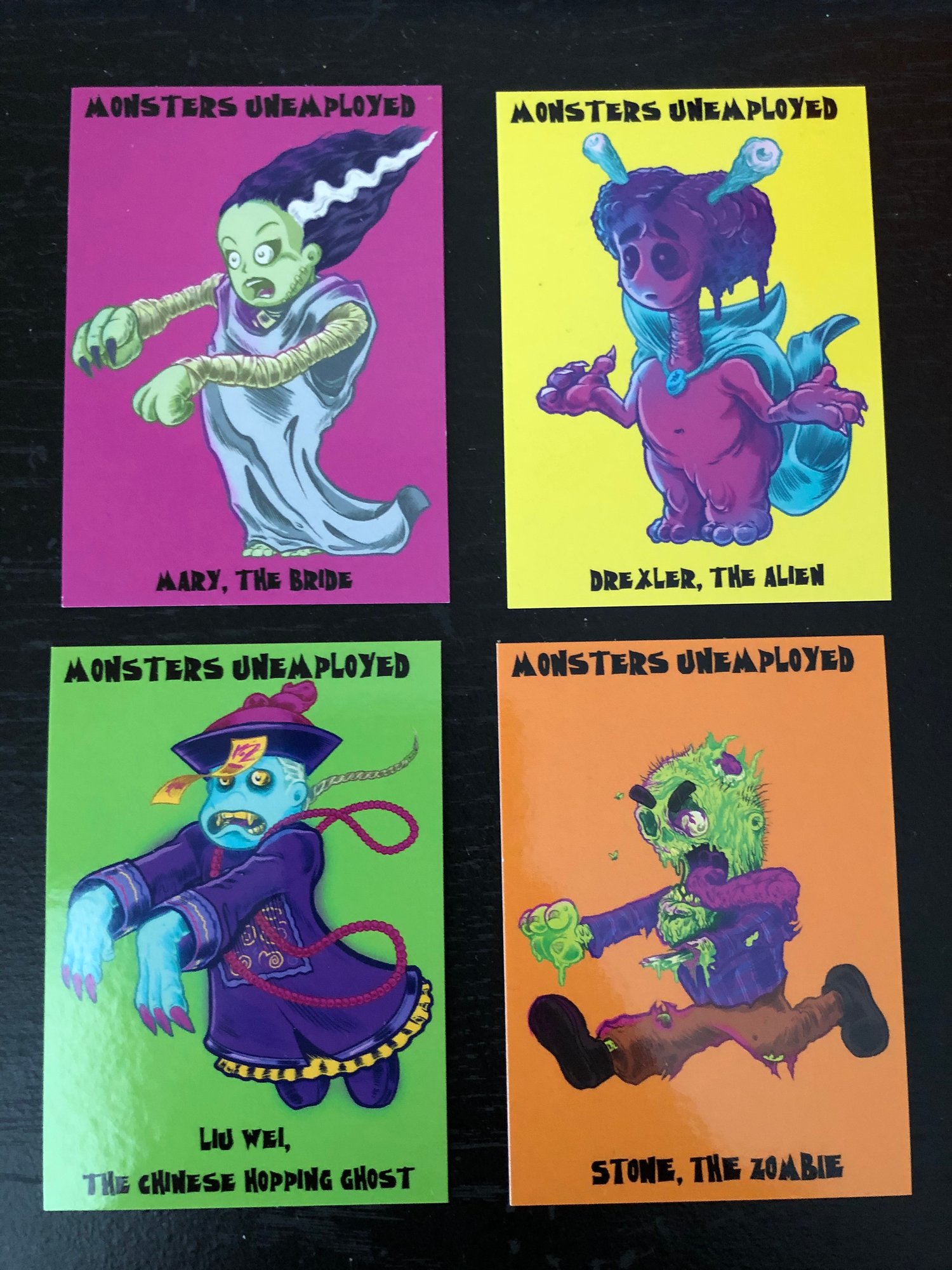 Monsters Unemployed Trading Cards - Set of 4
Those wacky Monsters Unemployed are now gracing their very own set of trading cards!
The glossy card stock trading cards are just like the cards you knew and loved of a kid of your favorite movie, superhero, or athlete! Each card comes with full character stats on the back, too!