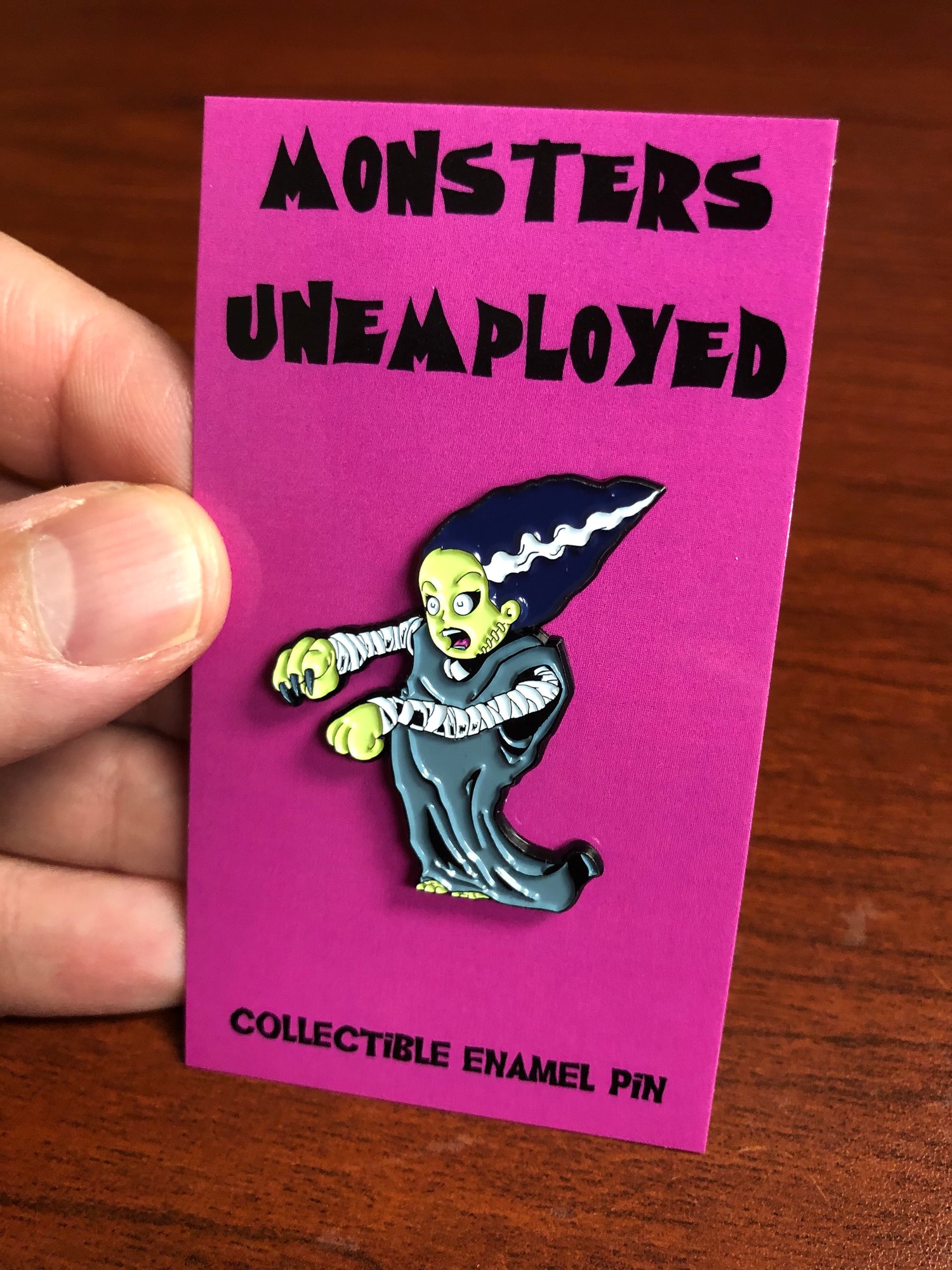 Monsters Unemployed Enamel Pin #1: The Bride
The first Monsters Unemployed enamel pin is here and it's Mary, The Bride!
Measuring approximately 1.5" x 1.25", this collectible piece features a five color design and two rubber clutch on the back. The artwork was done by Scarecrowoven, based on a character created by Casey Glisson and Matthew David Smith. Also comes attached to a Monsters Unemployed backing card, as seen here!
Hurry! This design is limited and there aren't many left!